Power Flow and Meditation
with Hugo

Greenwood Lake Yoga — Greenwood Lake, NY
Thursday, September 28th
7:30PM - 8:30PM (1 hour)
This Class Already Happened
A transformative experience that will take you beyond the physical body to connect with your inner self and the divine. This special class is designed for those who are seeking to tap into their inner strength and unleash their sleeping self to awaken a doorway within to taste the essence of yoga and what it means.
Practice will begin with a powerful mantra accompanied with the harmonium to set crystal clear intentions and awaken your inner power. You will then move into a dynamic and challenging asana sequence that will build strength, flexibility, and stamina. Through the practice of asanas, you will cultivate the ability to focus and be present in the moment, allowing you to tap into your inner strength and power.

In addition to asanas, we will also incorporate kriyas, or cleansing techniques, to detoxify your body and mind. These powerful techniques help to release physical and emotional blockages, allowing you to move deeper into your practice by releasing the debris that has been built up.

Class will end with a deep relaxation and meditation, which will help you integrate the benefits of your practice into our body, mind, and spirit. By the end of this class, you will feel empowered, rejuvenated, and connected to your inner strength that is needed on your journey of transformation.

Join Bee Bosnak for this unique and transformative experience of a lifetime. All levels are welcome, but be prepared to be challenged both physically and spiritually. Show up, clear up, leave shifted.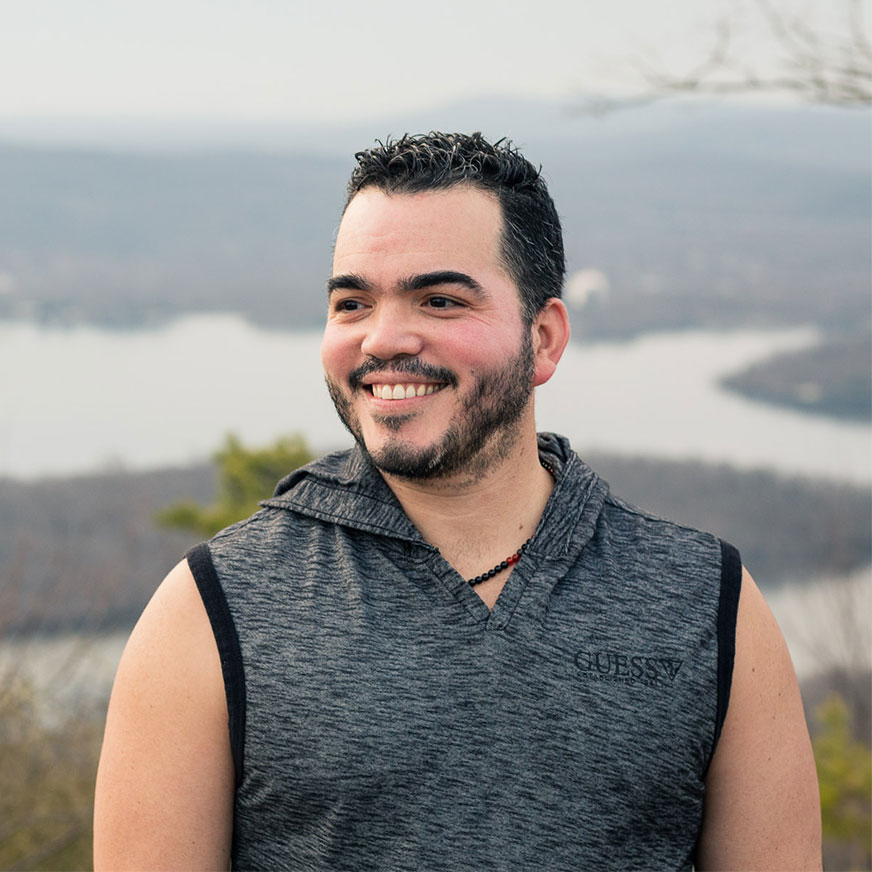 Hugo
Hugo is an Experienced Yoga Teacher Registered with Yoga Alliance (E-RYT), and a Yoga Alliance Continued Education Provider (YACEP).

He holds a B.A. in Communications from La Universidad del Zulia and has worked in major advertising agencies in New York City.

Besides his formal Yoga Teacher Training, his sessions are infused with his personal spiritual practice, mediation techniques and dharma teachings.

Additional credentials include Yin Yoga, Yoga Nidra, Pranayama, Meditation, and Mindfulness-based Stress Reduction Certification from the Ramapo College of New Jersey.

He is also undergoing a Life Coach Certification Program, and is a Yoga Teacher Training (YTT) Co-Facilitator and Mentor at the Greenwood Lake 200 HR YTT.

Hugo is passionate about activating, facilitating, and sustaining a profound collective change, and he strongly believes Yoga and community support groups are the vehicle for that change.

Hugo is a member of The ManKind Project USA, a nonprofit training and education organization who host experiential personal development programs for men, for whom Hugo is a co-facilitator of the New Warrior Training Adventure, as well as a member of peer-facilitated men's groups and support for men to lead lives of integrity, authenticity, and service.
Cancelation Policy
Your account must have class credits or an active membership in order to register for a class online.
Class credits are deducted from your account immediately upon registration, and won't be available for use in person.
If you register with class credits and cancel your registration more than 4 hours before class you will receive your class credit back.
If you register with class credits and cancel your registration less than 4 hours before class you will

NOT

receive your class credit back.
If you have an unlimited membership, and do not show up or cancel less than 4 hours before class you will be assessed a $5 cancelation fee or lose a day of your membership (unlikely, and at the discretion of Greenwood Lake Yoga management).
Cancelation fees may be automatically drafted from your card on file (unlikely, and at the discretion of Greenwood Lake Yoga management).
If you are not checked in 5 minutes before class, your space may be given away to drop in customers waiting for room.