Aquarian Sadhana
with Ananda Priti

Greenwood Lake Yoga — Greenwood Lake, NY
Sunday, July 25th
5:30AM - 8:00AM (2 hours 30 minutes)
This Class Already Happened
Aquarian Sadhana - a term used by Kundalini yogis, it's a core part of the Kundalini Yoga practice.

This 2.5 hour early morning spiritual practice brings you many blessings and additional energetic benefits when done in a group.

Open your mind and heart to this experience.
To begin one starts to recite and or listen to a Sikh prayer called Japji, a spiritual discourse of the nature of the Divine.
Following Japji, comes a Kundalini Yoga kriya.
A kriya is a series of exercises done in a particular length and sequence for a measurable effect.

Once the yoga set has concluded, the Aquarian Sadhana continues with a series of mantras known collectively as the Aquarian mantras. Each one is a powerful mantra on its own, opening the chakras and preparing you for your day.

Experience this profound practice, you will be challenged, but also transformed.
It is recommended to wear a head covering, Meditation shawl for your shoulders and wear loose clothing (white is best).

Bring water. Hot Yogi tea will be provided and some morning treats!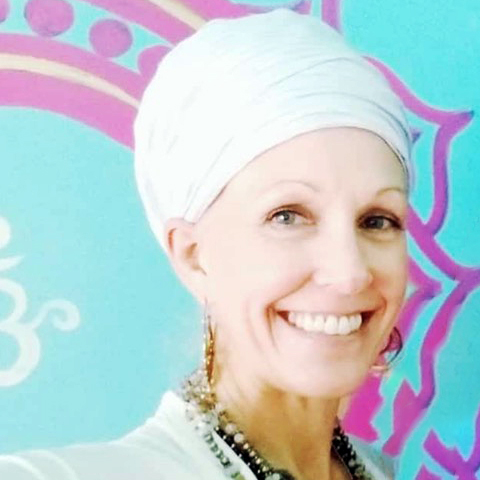 Ananda Priti
Ananda is dedicated to serve her community and provide a variety of classes, wellness, and therapeutic teachings for everyBody.

Ananda is an Occupational Therapy Assistant, providing therapeutic techniques to guide her patients to reach their optimal health.

She has completed her 200 hour KYT and 200 hour RYT certifications. Ananda has also completed over 400 hours of Yoga Therapy Training with Guru Ram Das Center for Medicine and Humanology. The combination of being an Occupational Therapist and her extensive yoga training gives Ananda an opportunity to develop powerful healing modalities and regimes specific for an individual and their conditions.

Ananda is certified as a group leader for Y12SR "connects the dots" between the ancient wisdom of yoga, the practical tools of the 12-step programs, and the latest research on trauma healing and neurobiology. As part of a holistic recovery program, it works in tandem with traditional treatment to address the physical, mental, and spiritual disease of addiction.

Additionally, Ananda offers Gong Healing Baths. Using this sacred therapeutic technique allows the gong waves, sounds and vibrations to penetrate for cellular realignment. Allowing one to deeply relax, regenerate, re-balance and heal.

Yoga has become a way of life for Ananda, it has reshaped her mind, body, and soul forever. She will passionately continue to help others by using Yoga techniques to facilitate balance, health, and unfold their dormant potential.
Cancelation Policy
Your account must have class credits or an active membership in order to register for a class online.
Class credits are deducted from your account immediately upon registration, and won't be available for use in person.
If you register with class credits and cancel your registration more than 4 hours before class you will receive your class credit back.
If you register with class credits and cancel your registration less than 4 hours before class you will

NOT

receive your class credit back.
If you have an unlimited membership, and do not show up or cancel less than 4 hours before class you will be assessed a $5 cancelation fee or lose a day of your membership (unlikely, and at the discretion of Greenwood Lake Yoga management).
Cancelation fees may be automatically drafted from your card on file (unlikely, and at the discretion of Greenwood Lake Yoga management).
If you are not checked in 5 minutes before class, your space may be given away to drop in customers waiting for room.